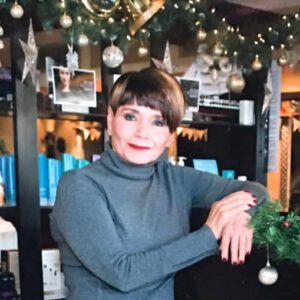 Rosa Caballero Professional Hair Stylist
With more than 20 years of hair styling knowledge, Rosa Caballero has aced the specialty of coordinating each novel customer to the ideal hair style, shading and style. Rosa's broad preparing at Vidal Sassoon, alongside her permit from Fairfield Beauty School, makes her an Avant Guard East Bay beautician. Her insight, aptitude and involvement in present day, stylish and conventional hairdos, guarantees the most flawlessly awesome style for each individual from the family, from youthful youngsters, to senior grown-ups. Her enthusiasm for hair styling, encourages her match hairdos to extraordinary individual qualities, while her instruction and experience has outfitted her with learning she needs to configuration customized haircuts for her customers. Come visit me at the 5150 Salon.
The Best Strategy to Choose Hair Salon in Fremont, California
The main thing that you can do to guarantee that you for the most part get the best hair trims, latest master techniques and stellar administration is to pick the right hair salon. In all fact, that is less demanding said than done. With hair salons on practically every street corner, narrowing down your decisions to find the right hair salon can be confusing.
During your search for the right hair salon, there are a few warnings that can be easily distinguished that can caution you of impending calamity in case you pick a particular Hair Salon in Fremont, California. Here are just a couple:
Dirt and Grime.
An ideal hair salon is told by the state, anyway a couple of salons still tend to extend the breaking points where cleanliness is concerned. Scan for sterile frameworks, for instance, the usage of clean brushes and brushes, sterile neck strips and an ideal work station. If a hair salon feels foul, don't visit it. Look at it thusly, if the beauticians of a particular salon don't take enough pride in their hair salon to keep it clean, for what reason would they take pride in the work they put out the gateway?
Professionalism.
The hair salon is a specialist place, and you should feel like you have wandered into a sanctuary of lavishness not one more suited to the Saturday nightlife. Again, it's about pride. Specialists who take pride in their work will attempt to make the right air for their customers.
Communication.
Communication is basic in a hair salon. Perceive how the beauticians interact with their customers. That is the methods by which they will interact with you.
In the end, it may take a little experimentation to find the right Hair salon in Fremont, California, anyway you can make your inquiry less demanding by following the above urging. Continuously recall, anyway , that choosing the wrong hair salon is anything but a capital discipline. Simply get over yourself and continue looking.