Hair Styling in Fremont, California
As a true professional, Rosa Caballero is always up to date with the latest concepts of hair styling and cutting techniques. She can also offer you hair coloring, highlights, and much more. Whether you need to visit a hair stylist salon or you want to have an amazing wedding hairstyle, she is the right professional for you to turn to. Do not hesitate, and pay her a visit for a service that you are sure to appreciate!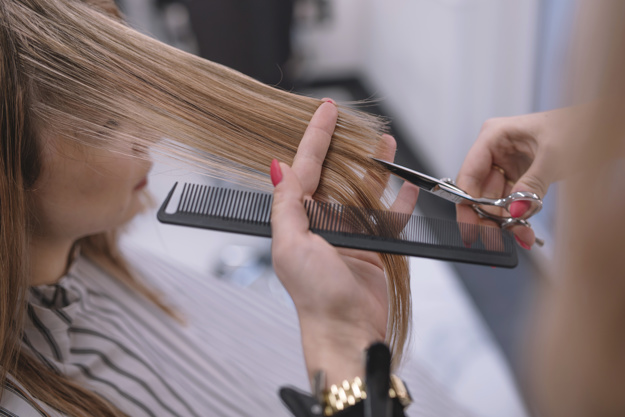 Haircut Styling
Are you generally happy with your hair but whenever you look in the mirror you think that there is something missing. Perhaps you just need to add a bit more style to your do. Rosa at 5150 Salon is here to give you the hair you want to see in the mirror. You will be amazed at how a few small alterations can make such a big difference.
However, picking out the right style for yourself is not always easy. You have to find something that reflects your individual style because your hair is the most important accessory you have. Also, people change. The hair you had last year may not reflect your feelings and personal outlook as it is now. Rosa at 5150 Salon take this into account for all my clients. I know that your hair has to match the person you are right now, whatever that may be. That is why I will take the time to perform thorough consultations so that we know that my clients find exactly what they are looking for.
Just give me the word and I will get it done. You may not know the specific style you want but you know what you want to convey to people. Sporty, edgy, natural, playful, elegant, confident, glamourous – any one of these words can give an experienced stylist a starting point. Once you give me the general feel you are looking for, I get to work.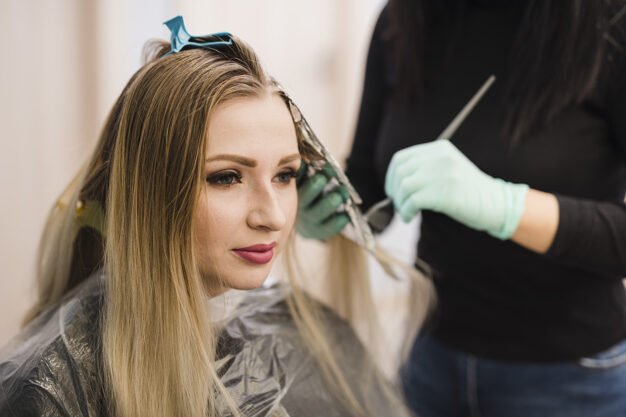 Hair Highlights
If our favorite celebrities have proven anything, it's that highlights and lowlights can help create a serious hair color transformation. With just a touch of color variation, manes become full of depth and dimension for a look that sways with movement. Does it get any more goddess-like than that? We think not! And that's exactly why we've rounded up the very best highlight and lowlight colors.
THE DIFFERENT TYPES OF HIGHLIGHTS AND LOWLIGHTS
Babylights
Think back to when you were a little girl and rocked natural highlights just from sitting in the sun all summer. Those tiny, natural-looking blonde streaks are emulated with the babylights technique by brushing on super-fine highlights for a baby blonde look.
Balayage
Also known as hair painting, balayage is a dyeing technique that involves hand painting the highlight or lowlight color of your choice directly onto your strands. Most commonly, this technique is used to paint blonde shades onto darker hair for a truly natural-looking, sun-kissed mane.
Flamboyage
This newer highlighting technique literally means a flamboyant balayage, so it's slightly less subtle than a standard balayage.
4. Ombré
Ombré highlights are one of the trendiest hair coloring techniques for a reason—they're simply stunning! This technique involves a gradual transitioning bof color from root to tip, with dark roots and lighter ends.
Sombré
The sombré highlighting technique is literally just a softer, subtler ombré. If you're hesitant about highlights but still tempted to switch up your hair color, this could be the perfect option.
Chunky Highlights
As the name suggests, chunky highlights (or lowlights) are, well, chunky. While they can look seriously stunning if done right, they can go seriously south if done incorrectly. Think: a skunk-like appearance due to too much contrast. Yikes! Be sure to bring photos with you to the salon to ensure your highlights come out looking the way you envision.
Frosted Highlights
Made by bleaching the tips of your hair to create a multi-dimensional blonde effect, frosting is typically performed on men and women with short hairstyles—just think back to your favorite '90s boy bands and you'll have the right idea in mind.
Ribbon Highlights
If you have naturally wavy or curly hair, you'll want to consider ribbon highlights for your highlighting method of choice. Designed to follow the coil of your curls, these highlights create gorgeous dimension that looks completely natural—unless, of course, you go the pastel route.
Slicing
Ever seen a slightly lived-in 'do that looks perfectly highlighted or lowlighted with choppy, care-free color? That's slicing. Created to add loads of depth, this non-uniform highlighting and lowlighting technique can allow you to make a serious hair statement.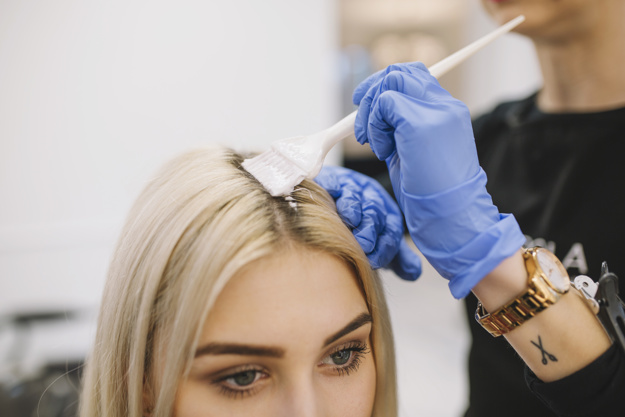 Hair Color
Color and foil hi-lighting, as a certified organic hair salon, Studio One offers a large array of color or foil hilighting options that are safe and effective to achieve the perfect color you desire.
Hair Coloring – Do you find that your hair is never the color you want it to be? Have you tried at-home hair coloring systems but it never works out like it says it will? There are many problems that can occur when coloring your hair. It could be that the texture of your hair makes coloring more difficult or that you need to lighten the color of your hair before applying the desired color. Alternatively, perhaps you need a deep conditioning before starting or it could just be a matter of practice.
The important question is; are you willing to live with your mistakes? If you are not 100% confident in your ability to color your hair, then why take a chance? Rosa at 5150 Salon has been expertly coloring hair since we first opened. Rosa is professionally trained to make sure that Fremont CA. clients find the hair color they are searching for.
Temporary, Demi-permanent, Semi-permanent, or Permanent hair coloring- no matter what direction my 5150 Salon Fremont CA. clients wish to take with the lasting power of their hair color, Rosa Caballero is there to make it happen.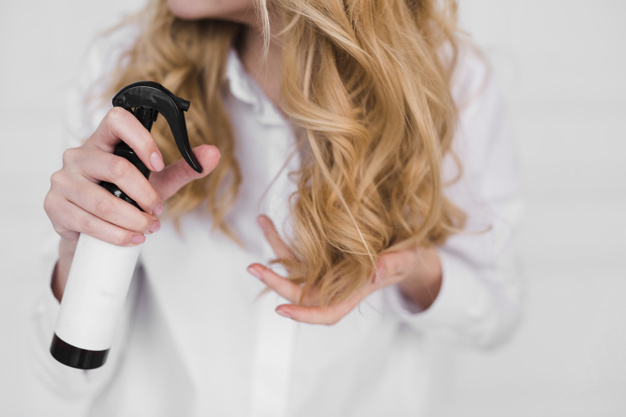 Hair Perm
Perming techniques have changed over the years, and thankfully, for the better. Back in the 80s, perming was the leading cause of hair damage caused due to the harsh chemicals that were used back then. But beauty does not have to be a pain anymore, because, thanks to modern science, you no longer have to sacrifice the health of your hair to stay stylish. You, technically, can perm your hair at home, but I would recommend you go to a professional to save you the effort and from dabbling with all those intimidating chemicals. So, before we jump into our ideas and inspirations for permed hair looks.
Hair stylists, who are sometimes called hairdressers or beauticians, shampoo, cut, color, bleach, and style hair. They may also use chemicals to straighten or curl hair and apply extensions to lengthen hair. Before working on a client, a hair stylist analyzes her hair, recommends a style or treatment, and may also provide instructions and sell products that will let the customer get the same look at home.